Cases of assessments and games
Interview briefing automated
At Ordina we kill 2 birds with one stone. We have realized a link between the assessment portal and their ATS and we have developed and automated the interview briefing for hiring managers based on the results of online assessments. As a result, the interview briefing to hiring managers has become very accurate and data-driven about the most relevant discussion topics of the interview. Starcheck developed the algorithm of this expert application.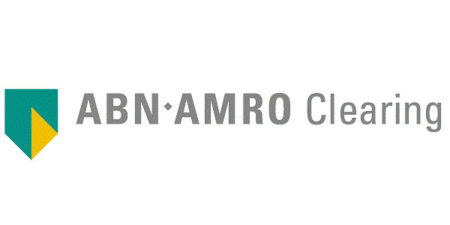 Global talent assessment
by ABN AMRO Clearing
In order to further strengthen their 'future-proofness', it is important for ABN AMRO Clearing to select and train the right employees for the longer term. Not only for the Netherlands, but also for the other offices in, for example, Singapore, Sydney, Chicago and London. That's why ABN AMRO Clearing has developed a challenging job market proposition for international top talent. Learn how Starcheck ABN AMRO Clearing has assisted in the selection of international top talent
DEX: talent development at Rotterdam University of Applied Sciences
DEX: the Starcheck answer to developing student talent. DEX is a unique platform for serious gaming, developed in collaboration with award-winning game producer &ranj.
In DEX, students train behavioural competences in multiple situations and games. Thanks to DEX's psychometric attribute measuring system, students receive feedback on the behavioural competences they've been practising.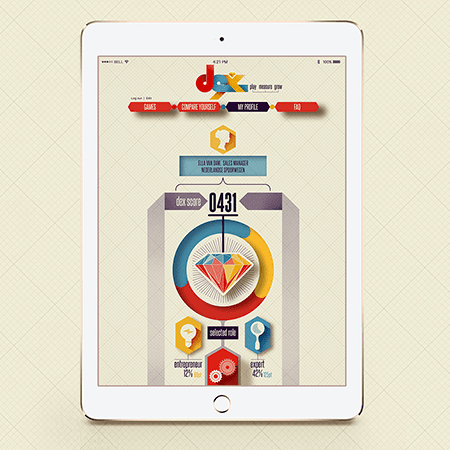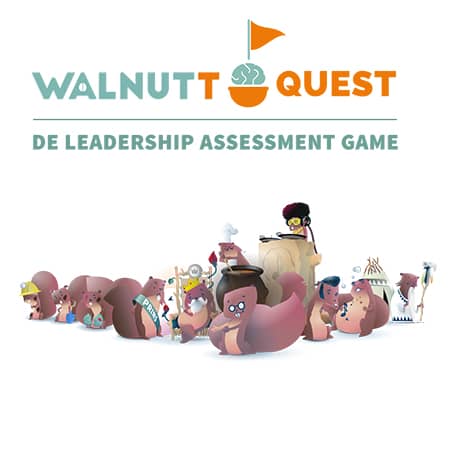 Walnutt: leadership gaming for graduates
Walnutt believes that assessments can be more effective, quicker, cheaper and in particular, more fun. That's why they developed the serious game Walnutt Quest. With the Walnutt Quest applicants do not answer any questions, but rather they make decisions.
This enables potential employers to really get to know their candidates. Via the WalnutTalentTree they see how candidates score on characteristics such as flexibility, resourcefulness and decision-making ability. Large numbers of applicants are quickly reduced to a small group of contenders.
This is what we call a gamechanger in assessment. Starcheck developed the psychometric attribute measurement system (PAM) for this game and has taken care of the scientific validation.
Ordina: improving the quality of hire
Ordina is a pioneering service provider in IT, Consulting and Business Solutions. Whether it involves identification systems, Internet payments or mortgage applications: you can find Ordina solutions anywhere.
Read what Manager Corporate Recruitment, Gert Jan van Meer, has to say about how Starcheck talent assessment tools help him in his work.