Talent assessments for better pre-hire, hire and development decisions
Online assessments in 40 languages
Assessments 40-60% faster
Pré-hire assessment tools for more candidates
Focus on candidate experience
Supervision by experienced psychologists
Portal suitable for in-house assessments
Integration possible with all ATS systems
Looking for an assessment solution? 
Which phase do you need it for?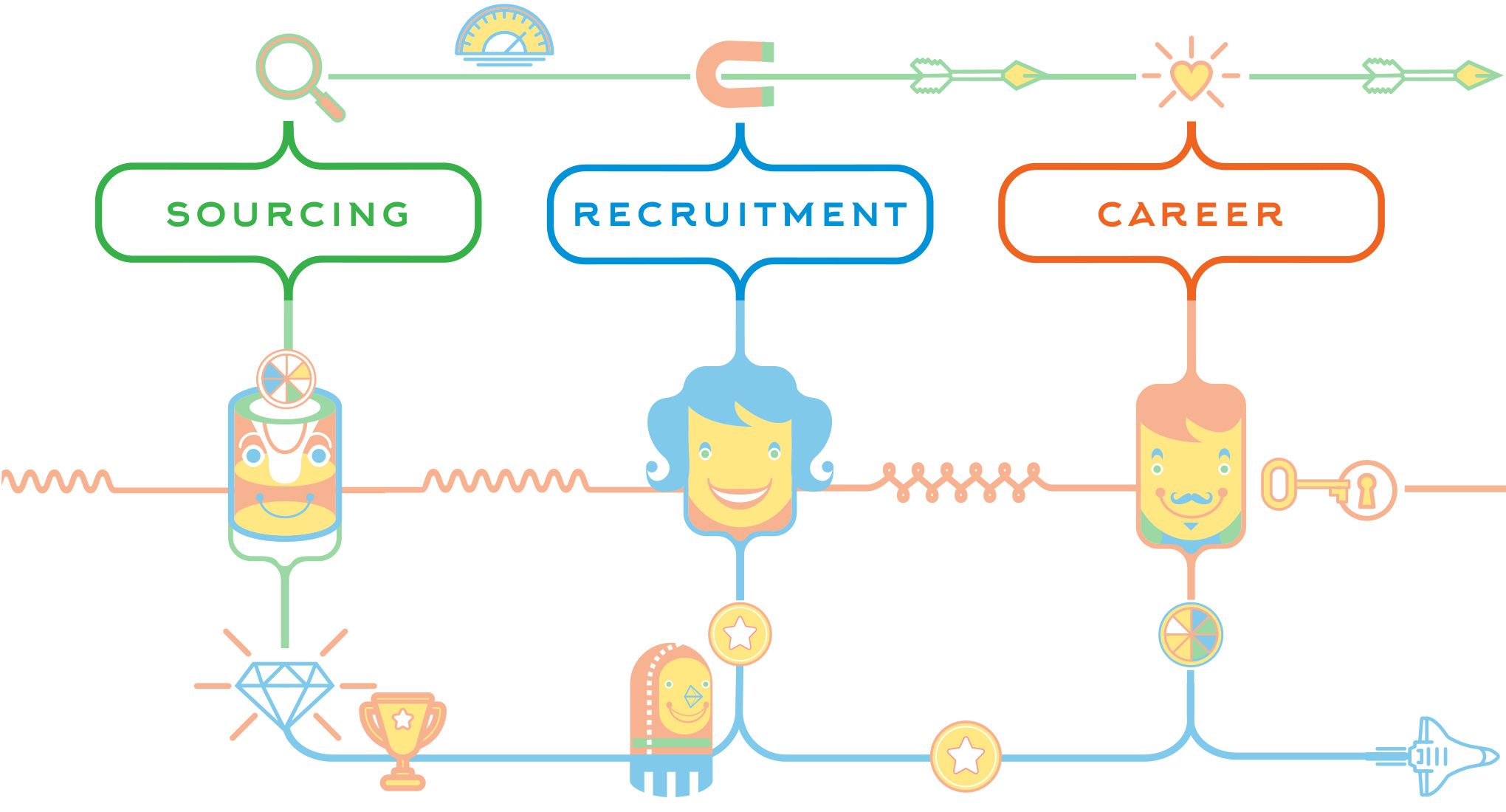 Why choose Starcheck talent assessment?
Starcheck provides talent assessments to predict employee, offering our clients the following services:
Assessment services: Talent assessment is carried out by Starcheck. One of our psychologists conducts the intake, supervision and reporting, making use of online tests, psychological questionnaires, serious games, role play, assignments and interviews.
In-house assessments: In this scenario, you use our portal to help you organize talent assessment yourself. Reports are automatically generated. During Starcheck's workshops and training sessions, you will learn how to conduct assessments, interview and provide feedback. In this way, your organization will continue to become better at recognizing talent.
Advice: Starcheck gives advice in the field of assessment design and its integration with sourcing, recruitment and development activities. We also assist clients to generate and interpret psychometric metadata to support the strategic HR decision-making process.
Our talent assessments are designed according to the best practice guidelines of the International Test Commission. We also make as much use as possible of adaptive testing and questionnaires, making assessment time 40 – 60 % shorter. Item generation and item banking technology permit our tests and questionnaires to be administered @home.
Competence-based assessment is our preferred way of working. We know whether each competence is easy or difficult to develop in an individual. Using psychometric testing and questionnaires, we measure the underlying potential in each candidate (sign method). By using assessment exercises, serious gaming, competence-based and expert interviews, we collect evidence about the proficiency level for each competence (sample method). This allows us to provide our clients with robust evaluations by combining 1) generic development potential per competence, 2) specific development potential of the candidate and 3) insight into the current proficiency level.