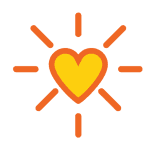 Sourcing
It all began with the gamification of Realistic Job Previews (RJPs). RJPs give applicants the chance to get to know an organization and the key characteristics of a job in a unique virtual environment. A function's critical incidents and the organizational culture can also be explored using dynamic content. The background assessment mechanism is triggered by the gamer's own actions. Gamers are encouraged to ask themselves "Does this type of work and organization suit me?" The dilemma for organizations is that an attractive RJP requires a great deal of gamification, which increases the price. An attractive game is required, if the recruitment funnel needs to be filled. On the other hand, where the recruitment funnel is more than sufficiently filled with interested candidates and the main objective is to reduce the workload of the recruitment organization through pre-selection, then a more static RJP could be sufficient. Tailor-made RJPs are often developed for a client, for example by serious game developers.
A more advanced step in gamified talent assessment is the Situational Judgement Questionnaire (SJQ). This involves assessing relevant situations and selecting the best possible solution. Here, it's all about understanding what should be done in a given situation. SJQs can be used to assess a candidate's knowledge and understanding of particular problems. In assessing social skills, the 'social desirability' factor is a disrupting factor. No problem for the group that gives the wrong answers. The chance that they would act correctly in a real-life setting is, after all, low. As far as the group that gives the correct answer is concerned, we know that they understand what they should do. Whether or not they would do this in practice is not easy to tell. SJQs are developed and published by test publishers.
Finally, the pre-assessment or self-assessment game. These include assessing proven psychometric constructs such as forms of intelligence, personality traits, but also competences. Assessment gaming is a new and rapidly growing field. It is ideal for building talent pools. Innovative, fun and with high-quality data that can be used for selection and preselection, provides useful feedback and is educational. The relatively high development and validation costs mean that this type of game is still only developed on a very small scale as a tailored solution for organizations. Assessment gaming remains the domain of test publishers and specialized game design studios that develop and publish at their own expense and risk. In close collaboration with &ranj, Starcheck has developed a Leadership Assessment Game for smartphones. We are currently carrying out a large-scale validation study.
Recruitment
Starcheck offers a portfolio of online serious games to assess relevant skills and competences as part of our total range of talent assessment tools. This includes testing skills such as project management, stakeholder management, crisis management, procurement and personal sales. These games are often used as a substitute for live role play and as a supplement to psychometric tests and interviews, in order to determine whether a candidate possesses the knowledge and social competences required. There are advantages of using Starcheck gaming as part of the assessment process for both candidates and recruiters. Candidates enjoy gaming and are more relaxed during the assessment than when live role play is used. For recruiters, this form of standardized assessment increases objectivity by eliminating one of the largest predictive validity problems of live role play, namely inconsistent and even contradictory conclusions from different assessors.
Career
Starcheck also applies serious gaming in career-centred assessments, to assess a range of skills and competences in the same way as we do in the recruitment phase.
Together with &ranj, we have developed a platform (DEX) on which a series of serious games can be played. By asking candidates to play a number of different games, we are able to generate a competence profile that gives an impression of the strongest competences and the best-suited role: entrepreneur, manager or professional. These tools also help individuals gain valuable insight into their own talents and potential.