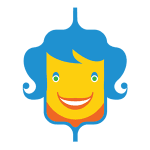 Beating the Weather Channel
The weather is sometimes quite hard to predict. But performance isn't. With our selection assessments. It's our job to predict someone's future performance with the help of assessment. We use more than 60 scientifically-validated psychometric tools that always provide a clear prediction of suitability potential, quickly. We supply assessment for every position and in every language. We can offer assessments full service, or you can execute online assessments yourself with our in-house assessment solution.
Reports of selection assessments are possible per task area, results area, according to responsibilities and focussed on competences. The online assessment tests can be combined easily with online serious games, offline role plays, or interviews, for a deeper-based assessment and prediction. We're happy to give you our prediction of whether it will rain or the sun will shine. Because the selection should be based on facts and systematically collected evidence and not on an impression.