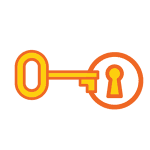 Career orientation assessment
Ever wondered why there wasn't a navigation system available to help you plan your career? One in which you simply enter your destination and the system generates the best route. Well, now there is just the thing! The Starcheck Career Orientation Assessment, not only identifies your existing talents, it also tells you which ones you can develop further, and what their relevance is for an organization, or for the job market in general.
With over 60 validated psychometric tools, Starcheck helps you navigate towards the most logical step in your career.