What does in-house assessment mean?
Thanks to in-house assessment, your organization has access to an assessment portal under its own brand name. With this you can:
prepare (job) profiles;
invite applicants and employees;
conduct online assessments;
download reports;
giving feedback to applicants and employees.
All assessment programs are tailored to the needs of your organization. We will help you designing the process and the psychometric tooling. If necessary, we train hiring managers, HR professionals and recruiters in interviewing techniques and interviewing based on tests and questionnaires.
In-house assessment in 3 steps.
1. Preparation
Building competence profiles
Competence profiles are needed to compile test programs and to determine the content of a STAR interview.
A competence is successfully observable and work-related behavior. A competence profile captures the core of a job. The assessment platform offers smart profiling-tools. Does your organization use its own competence language? Then you can just maintain it. With our mapping library we integrate your language with the assessment platform.
Determine an assessment program per profile
Our assessment platform can compile programs based on a competence profile with the help of a psychometric expert system. Do you still want to change programs? Then a specialized psychologist will help you.
Design communication items
Which e-mail text do candidates receive if you invite them to take an online assessment? Or your own employees for making a career assessment? This is about labor market communication and your employer brand. Important to organize this topic in a well-considered way. Recruitment can tackle this, but also involve marketing / communication. With our experience, Starcheck can easily get you started.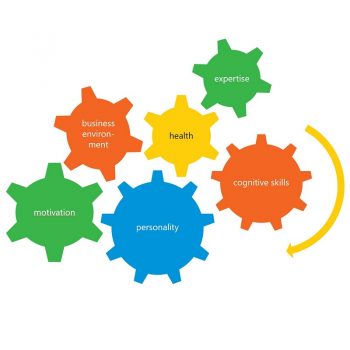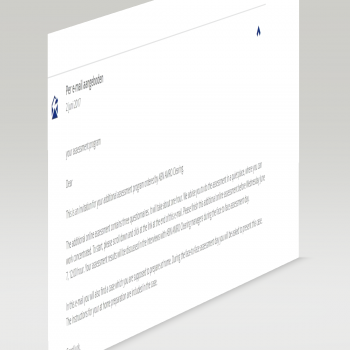 2. Training and instruction
Training for operational logistics
Determine who will operate the system from operational logistics. Usually these are employees who are responsible for the processing, such as a recruitment office at a large organization or HR staff at smaller organizations. At Small Business we often see that office managers or secretaries are responsible for this. In any case they must be properly instructed in the functionalities of the system.
Training of professionals.
Professionals will learn to provide substantive feedback to applicants (or employees) about the assessments they have taken. HR professionals and recruiters are trained in test theory, interpretation and feedback of test results. This is one of the most important parts of the implementation process. After all: your own people will soon start with psychometric tests, which have a major impact on candidates. The quality of the feedback and the ethics involved are very important. For the candidate because you can literally influence someone's career. For your organization because this has a huge impact on your position on the labor market. A professional selection process with high-quality assessments greatly enhances your brand. The opposite also applies: a half-baked process causes considerable damage.
Training of hiring managers
We usually see that HR and / or recruitment is trained as a test professional. However, if the line managers start conducting unstructured interviews that have no connection with your in-house assessment process, nothing will change. An unstructured interview has no place in a professional selection process. If you are going to introduce an assessment practice in-house, this is also the time to train hiring managers in conducting a professionally structured interview.
3. Live!
After the training we ensure that you go live immediately. Then, you can start right away to implement what you have learned in practice, with real candidates and real assessment data. That works!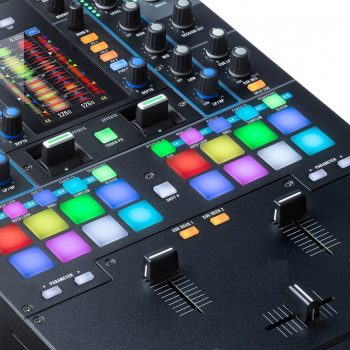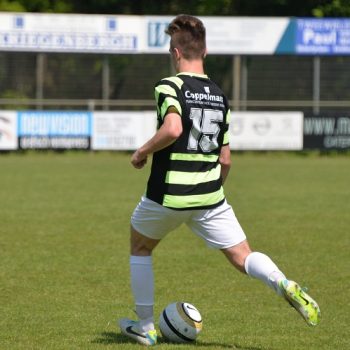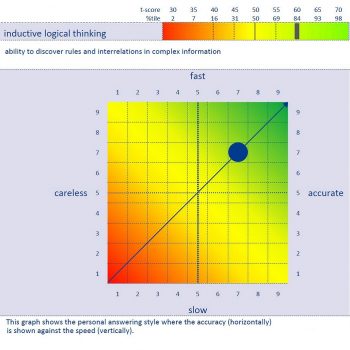 Some questions about in-house assessment
How long will the implementation take?
Most implementations take 2 weeks to 2 months. As a rule, this depends on the number of profiles and the number of employees who will work with the assessment portal.
It is not necessary to build all profiles before you go live. Start with the most common profiles, and then add profiles each time.
What are the costs of your own assessment portal?
The costs of your own assessment portal depend on the number of test reports that are taken. Test reports are available from € 15 per item. A subscription is taken out for the use and hosting of the portal itself. The subscription costs start at € 52.50 per month. Prices are exclusive of VAT.
What support can I expect from Starcheck?
Starcheck supports in all phases. Preparation, training, going live and support during the subscription period. We provide updates, support in the event of conflicts or are sparring partners in complex talent decisions.