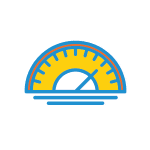 Smart fishing with high volume assessment
When a fishing rod isn't enough, you may need to use a trawl net. But how do you find the quality candidates within such high quantities? How do you avoid unwanted bycatch? Starcheck has assessment solutions for large volumes in sourcing and recruitment. With high volume assessments we can prevent congestion in your funnel due to bycatch.
Learn more about high volume assessment and read our case at ABNAMRO or our blog.
More than 200 skills tests
Online with fully automated administration and reporting
Over 60 validated psychometric tools
Available in 40 languages
24/7 local support in 70 countries
We can also take care of connection with every type of ATS. Enhance the selection process with links to other Starcheck assessments or serious games. Make sure you catch the smartest fish in the sea.