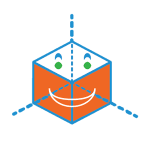 Full support for do-it-yourself in-house assessments
Carrying out assessments yourself can be an efficient HR tool. But it needs to be done correctly. Candidates need to be assessed following professionally proven methods and the results must be interpreted correctly if managers are to be given the right advice on each person being assessed. Starcheck supports organizations in setting up and running their own in-house assessment procedures.
We work closely with you to design the entire process to suit your organizations requirements. We will also provide full support during your selection and purchase of the best psychometric tooling. And we will train HR staff and recruiters in the relevant interview and dialogue techniques for the chosen tests and questionnaires.
Our experienced assessments insourcer, Marco van Aarle, will advise and support you every step of the way. Marco has designed and implemented high-volume do-it-yourself assessment procedures for numerous leading companies, including Unilever, Capgemini, ASML and Ordina.
Download our whitepaper "8 steps to carrying out your own assessments"